Sponsored by

Agua Pura Salvavidas (http://www.aguapurasalvavidas.com/) Somos una empresa de bebidas líder en el mercado guatemalteco, con una creciente participación en el mercado internacional. Creemos en nuestros clientes como socios estratégicos y juntos trabajamos para exceder las expectativas de nuestros consumidores. Confiamos nuestro éxito en la eficiencia de la operación y el desarrollo de marcas. Invertimos para proporcionar mejores beneficios para nuestros clientes, consumidores, colaboradores, proveedores y la comunidad.
---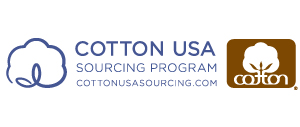 Cotton Council International (http://www.cottonusa.org/) Cotton Council International (CCI) is the export promotion arm of the National Cotton Council of America (NCC), dedicated to increasing U.S. exports of cotton, cottonseed, and their products. CCI is funded by NCC and by private contributions from the U.S. cotton industry. CCI also receives funds from the United States Department of Agriculture (USDA) for overseas market development and export promotion for U.S. cotton and cotton products.
CCI sponsors a wide range of trade servicing activities geared to enhancing textile executives' and cotton buyers' knowledge of U.S. cotton and the U.S. cotton industry. CCI also conducts trade and consumer promotion campaigns featuring the Cotton USA Mark in selected countries around the world. CCI works closely with manufacturers and spinners to promote products made of a majority of U.S. cotton at the retail level.
---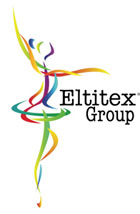 Elasticos Textiles, S.A. (http://www.eltitex.com/index.php/en/) Grupo Eltitex es una empresa manufacturera de elásticos y productos relacionados. Por más de 20 años, la compañía ha operado desde sus instalaciones de planta localizadas en Guatemala, Centro América. ELTITEX es uno de los productores más grandes de elásticos en Centro América y una de las plantas más modernas a nivel Latinoamericano. Su planta cuenta con más de 20,000 metros cuadrados de instalaciones, equipadas con maquinaria y tecnología europea y americana de punta. Integrada verticalmente, la compañía inicia su proceso de producción desde la texturización del hilo, seguido por los procesos de: recubierto, tejido de crochet, tejido plano, trenzado, teñido (a la continua o por agotamiento), estampado, aplicaciones de silicón y empaque.
---

Industrias Tabony, S.A. de C. V. (www.tabony.com) New & used sewing machines, parts and accessories.
---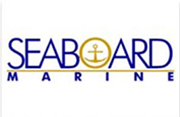 Seaboard Marine (www.seaboardmarine.com) Seaboard Marine is an ocean transportation company that provides direct, regular service between the United States and the Caribbean Basin, Central and South America. With a fleet of more than thirty vessels serving over thirty-five ports, Seaboard Marine has steadily developed into a trade leader in the Western Hemisphere.
---
Grupo Prochem, Centro America (www.grupoprochem.com) Especialidades químicas , productos para serigrafía, tintas de plastisol, base de agua, PVC free, Maquinaria automática para serigrafía.
---

Port Everglades is Florida's "powerhouse port" and one of the most diverse seaports in the United States. Located on the southeast coast of the Florida peninsula, Port Everglades is one of the top three cruise ports in the world, is among the most active containerized cargo ports in the United States and South Florida's main seaport for petroleum products such as gasoline and jet fuel. www.porteverglades.net